Praiano is a picturesque village between Positano and Conca dei Marini. It was the summer residence of the Amalfi's Doge1 at the time of the Amalfi Maritime Republic, considered the 'heart' of the Divina Costiera. Praiano's houses rise at the surfaced base of the Monte Tre Pizzi, extending up to the Marina di Praia beach. This really set into the rock natural landing place was already used at the time of the ancient Pelagianum (old Praiano's name). The medieval watchtower Torre a Mare watches over it. Dipped into the Macchia Mediterranea's wildlife, with its suggestive crags right on the sea, Praiano does not only offer pleasant landscape and monumental features, but also excellent tourist and catering services.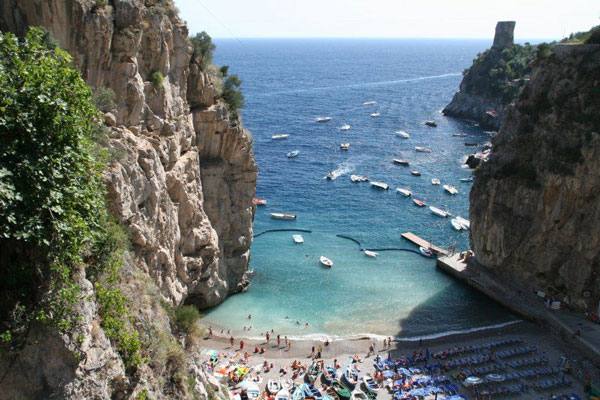 Grotta dell'Africana and Grotta di Suppraiano
The Grotta dell'Africana and the Grotta di Suppraiano are two very charming natural caves reachable enjoying a boat-trip departing from Marina di Praia beach.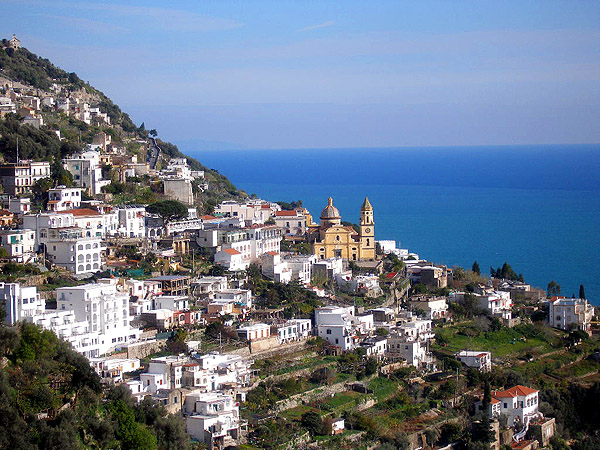 It may be interesting to know that…
Something typical in Praiano is its votive aediculae, little sacred images painted on majolica squares or directly on building's walls, to witness people's devotion.
What to see
Cala della Gravitella and Fontana dell'Altare
Thanks to its westerly aspect with a view of Positano, Capri and of the Isola dei Galli, the Cala della Gravitella is the only all-day sunlit beach in the Amalfi Coast.
Close to the beach you can see the well-known Fontana dell'Altare, a natural swimming pool dug into the rock.