Positano is one of the most beautiful seaside tourist destination of Italy. Only 15 kilometers far from Amalfi, dipped into a lush vegetation and a dream sea, Positano is considered the flagship of the Amalfi Coast. Typical of this wonderful place, a myriad of lovely alleys leads you up to the 'rock-climbed' white houses. Well-known all over the world because of its 'Moda Mare'1, Positano offers to visitors a great number of workshops and typical stores, so you can often see handicraft and griffes combined in the boutiques.
It may be interesting to know that…
Positano is the more 'vertical' village of Italy, the village of the 'scalinatelle'2 that from the top, step by step, bring down to the beach. From the Spiaggia Grande, it seems like an impressive pyramid of little houses climbing up to the sky.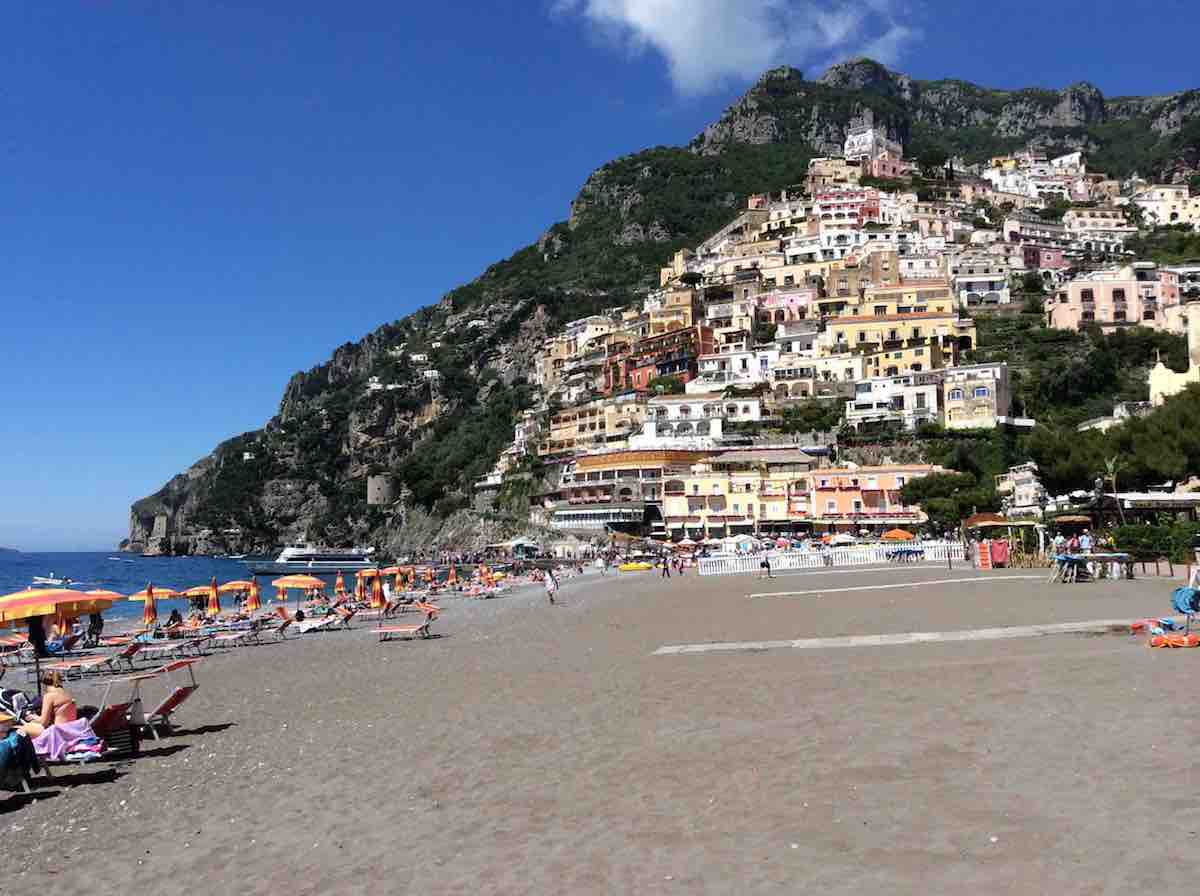 Torre Transita
Not far away from Positano, this tower is located in Punta Campanella, on the border between Amalfi Coast and Sorrento Coast and it's the first saracenic watchtower.
Montepertuso e Nocelle
Montepertuso and Nocelle are two picturesque little touristic centers, lying north of Positano.
People knows Montepertuso (that means 'mount hole') thanks to its hole in the centre; according to the legend, the Madonna made it with her finger. Nocelle is a stage on the Sentiero degli dei (English: gods Track), also accessible coming up from Montepertuso.
A long staircase connects the two sites to the village.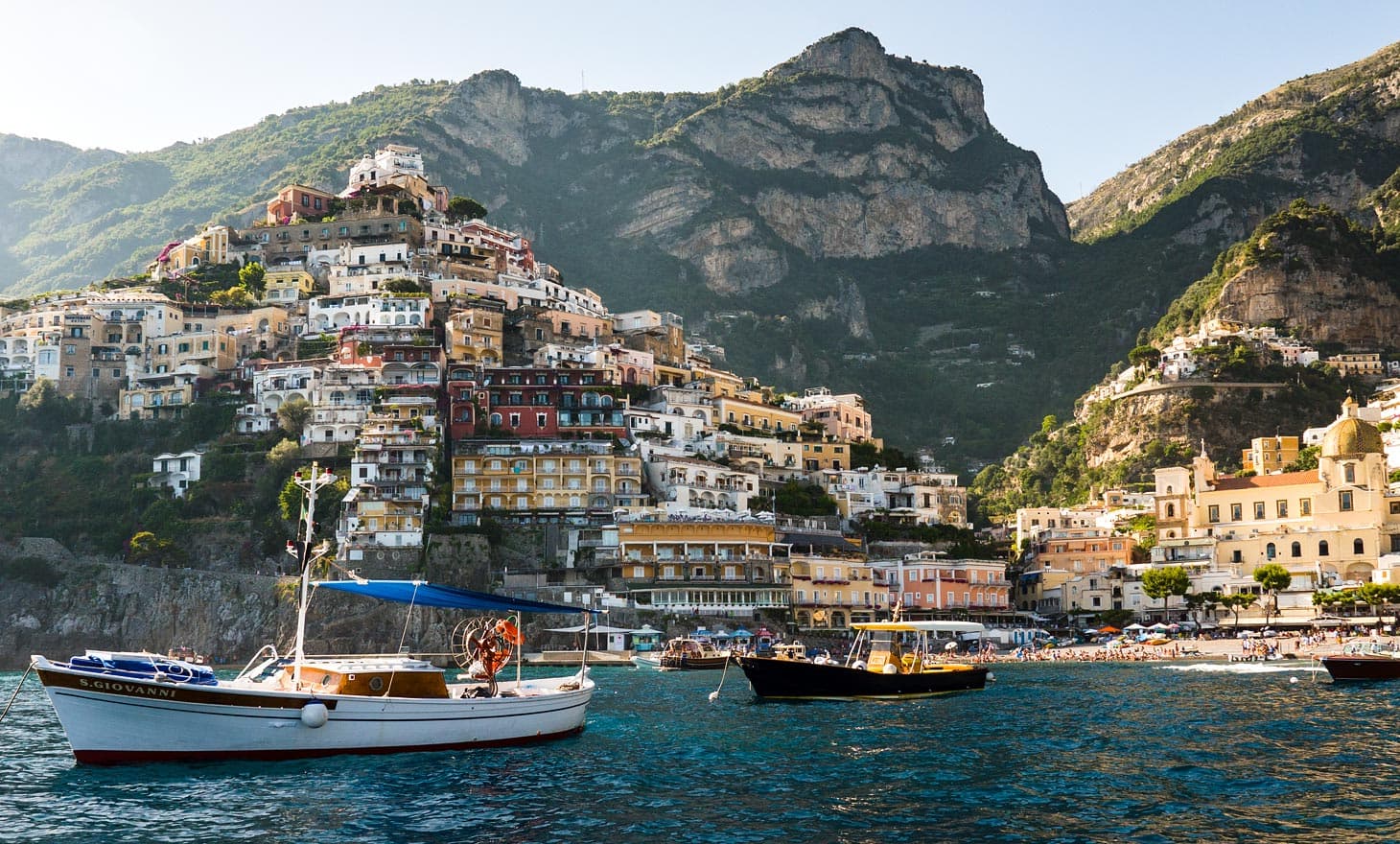 What to see
Isola de li Galli
L'Isola de li Galli (that means 'cocks island') is a group of island, not far from the Sorrento Coast. Bought in 1924 by the russian choreographer and dancer Leonide Massine and in 1989 by the other Russian dancer Rudolf Nureyev, is now own by somebody else.
Chiesa della Madonna Assunta
The most important touristic attraction of the Island is located only a few meters far from the beach, in Flavio Gioia Square.
There is a legend about this church and about the Madonna Assunta (Lady of the Assumption), celebrated on August the 15th. According to the legend, around 1000 a ship containing a byzantine icon of the Madonna Nera, got stopped in front of the bay of Positano because there was no wind. The sailor men tried to restart sailing until they heard a voice coming from the picture saying «posa, posa, posa» (get stopped right here) and they stopped and decided donating the painting to the local inhabitants.
By tradition, Positano owes its name to this anecdote.