Conca dei Marini is a is a picturesque fishermen's village 4 kilometers far from Amalfi towards Positano and an usual all-over the word travellers' holiday destination, due to its beauty, quietness and discretion.
It may be interesting to know that…
Conca dei marini has a name for being the 'città dei naviganti' (city of seagoing men), for its inhabitants that were well-known experienced sailormen at the time of the Ancient Maritime Republics.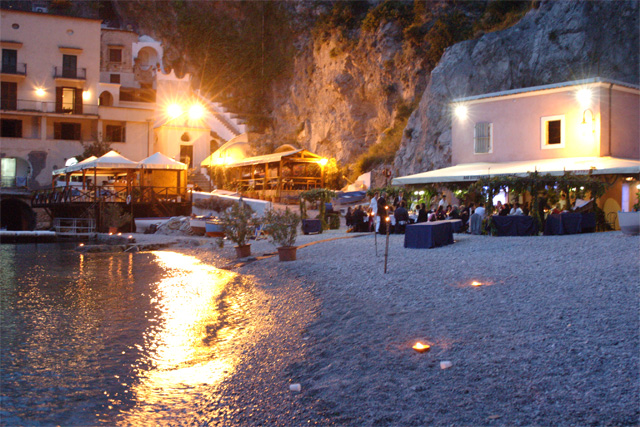 Torre del Capo di Conca
This tower, also known as Torre Saracena or Torre Bianca, is an old watchtower built in the XVI Century on a headland by the sea. Dipped into the Macchia Mediterranea wildlife, it was part of Costiera Amalfitana's safety features.
Cappella della Madonna della neve
This chapel is a significant cult location according to the local inhabitants. Set into the rock near Marina di Conca beach, it is consecrated to the Madonna della Neve (Madonna of snow), patron of sailor men, yearly commemorated on 5th august by carrying the statue representing the saint on a boat and celebrating mass on the beach.
According to the legend, the high relief on the altar of the church, representing the Madonna with Baby Jesus, was found by Conca's sailors on Costantinopoli's beach after Ottoman plundering.
Chiesa di San Pancrazio
This church, mentioned for the first time on an official document written by the archbishop of Amalfi in 1370, enjoys an enchanting view of Positano and Capri's Faraglioni. It seems that the wonderful olive tree grove all around it has been source of inspiration for the native poet Alfonso Gatto.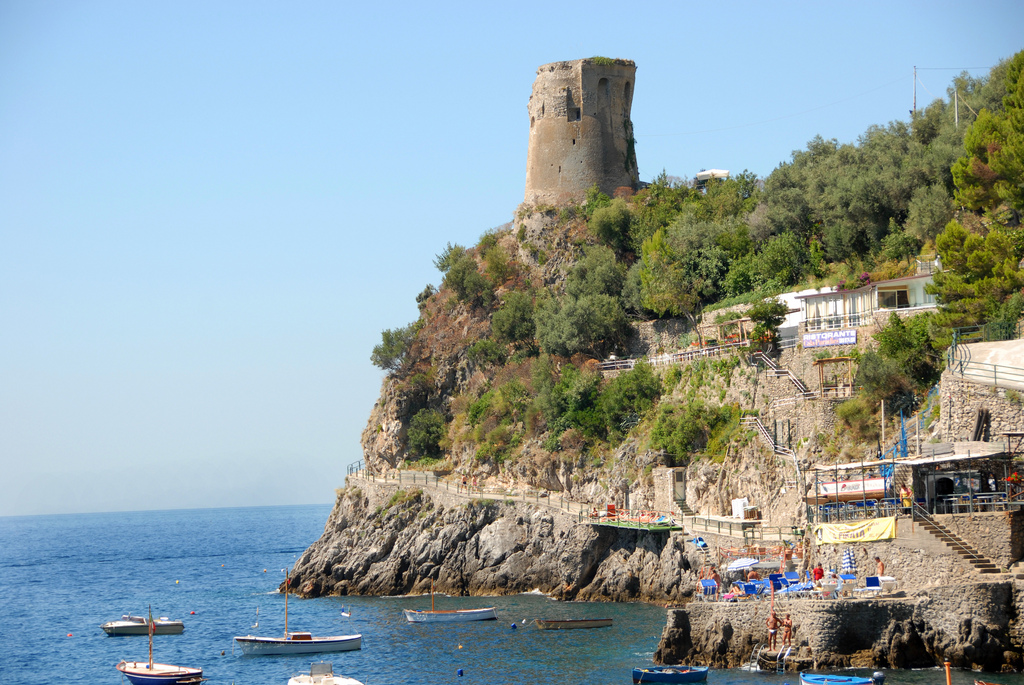 What to see
Grotta dello smeraldo
The enchanting Grotta dello Smeraldo (Emerald Grotto) is a 24 meters high karst cave, discovered by a sailor, Luigi Buonocore, in 1932. Today partially submerged, the Grotta dello Smeraldo owes its name to its water, due to the sun light filtering from a submarine gap in the rock.
The large number of stalactites and stalagmites inside the cave in some cases form high columns up to 10 meters. On the floor of this 'arcade' you can see a wonderful submarine crèche, made of Vietri pottery. Yearly, during the Christmas season, a group of scuba divers dives in and lays a bouquet right there.
The Grotta dello Smeraldo is reachable from SS 163 – than you go down by the elevator – or by sea by boats sailing back and forth from the port of Amalfi.